Accelerate AI-Driven Decisions with DataRobot AI Platform Single-Tenant SaaS and Google Cloud
Accelerate AI-Driven Decisions with DataRobot AI Platform Single-Tenant SaaS and Google Cloud
Organizations that want to accelerate AI and generate significant business impact are now able to deliver augmented intelligence at scale with DataRobot AI Platform Single-Tenant SaaS and Google Cloud. This service is managed by DataRobot and eliminates the time and cost of on-premises deployment, in addition to removing the challenges of deploying, upgrading, scaling, and managing an infrastructure in-house.
By outsourcing the day-to-day management of the data science platform to the team who created the product, AI builders can see results quicker and meet market demands faster, and IT leaders can maintain rigorous security and data isolation requirements.
With a platform that is flexible and interoperable, DataRobot AI Platform Single-Tenant SaaS enables data scientists to create trusted and governable predictions and provide business results without the complexities of managing the underlying infrastructure. The new offering is available on Google Cloud Marketplace and can be purchased with committed cloud credits.
DataRobot AI Platform Single-Tenant SaaS is a powerful AI platform, offering the flexibility, agility, and security of a fully managed cloud software service. Delivering more than 1.4 trillion predictions for customers around the globe, DataRobot provides both a strong machine learning platform and unique data science services that help data-driven enterprises solve critical business problems.
Benefits of Seamless DataRobot AI and Google Cloud Services Integration
The DataRobot AI platform allows users with different skill sets across data analytics, data science, lines of business, and IT to experiment at scale and automate the mundane, management tasks of updating, while allowing teams to focus on their core expertise. The platform suggests the best possible model quickly, while reducing production and implementation time.
DataRobot provides a single, open, AI/ML platform and service that helps deliver fast, ROI-driven model experimentation and reliable production models. Offering a seamless workflow, the platform integrates with the cloud and data sources in the ecosystem today. Data science teams have explainability and governance with one-click compliance documentation, blueprints, and model lineage.
Advanced features like monitoring, data drift tracking, and retraining keep models aligned. As a result, customers see faster time-to-model value with clear explainability, as well as the flexibility to shift models where they're needed—on-premises or across clouds.
The DataRobot platform integrates with Google Cloud services seamlessly, offering the following integrations:
BigQuery provides data analytics teams simplified access to enterprise-wide data, along with the ability to write model predictions back to BigQuery, enabling faster decision-making.
GCP Infrastructure allows IT teams to monitor and manage models within the GCP environment. Using DataRobot MLOps, we are adding the flexibility to track external models running elsewhere, in addition to GCP, for accuracy, data drift, prediction distribution, latency, and more. This integration supports customers that are using multiple environments and are on multi-clouds.
DataRobot AI Platform Single-Tenant SaaS provides seamless access to the latest capabilities of the DataRobot platform. Organizations can focus on data management and data sovereignty needs and outsource the setup and IT management of new software purchases.
Organizations today require technologies that enable trusted, governable AI and data analysis at scale. By deploying DataRobot AI Platform Single-Tenant SaaS and integrating it with leading cloud technologies like Google BigQuery and Looker, customers are equipped with the capabilities needed to make more AI-driven decisions with confidence and at business-level scale.
Peace of Mind with Secure AI-Driven Data Science on Google Cloud
DataRobot created the DataRobot AI Platform Single-Tenant SaaS on Google Cloud to be deployed in a dedicated and separate virtual private cloud, enabling organizations and individual departments within an organization to separate models, projects, and data. This deployment option supports data security and privacy, while customer data stays in the customer's Virtual Private Cloud (VPC). No data is stored by DataRobot.
DataRobot AI Platform Single-Tenant SaaS on Google Cloud is available around the world and can be deployed within hours. A world-class team of DataRobot experts maintains the solution, keeps it up to date, and ensures that it has the capacity to meet customers' business needs.
The DataRobot platform provides IT leaders the visibility and trust into the process of AI models that guide their decision-making, with role-based access control and User Activity Monitoring.
Realize the Benefits of DataRobot AI Platform Single-Tenant SaaS and Google Cloud
DataRobot AI Platform Single-Tenant SaaS is a new service that is unique to DataRobot, designed for customers to use alongside other deployment options across on-premises, virtual private cloud, public cloud, and multi-tenant SaaS deployments.
DataRobot AI Platform Single-Tenant SaaS, together with Google Cloud, delivers an augmented intelligence platform and expertise that enables trusted and governable AI at scale. Proven use cases and a decade of expertise helps organizations deliver ROI with responsible, enterprise-grade ML. DataRobot AI platform integrated with secure Google Cloud fulfills AI promises and proven ML solutions at scale. The platform suggests the best possible model quickly, while reducing production and implementation time.
Get Started with DataRobot AI Platform Single-Tenant SaaS on Google Cloud
Customers can retire committed Google Cloud spend by purchasing DataRobot Solutions via Google Cloud Marketplace. Get started by visiting DataRobot on the Google Cloud Marketplace.
About the author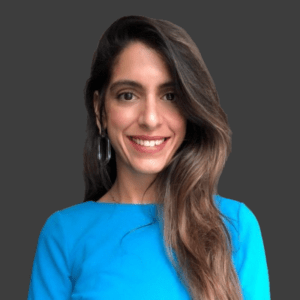 Atalia Horenshtien is a Global Technical Product Advocacy Lead at DataRobot. She plays a vital role as the lead developer of the DataRobot technical market story and works closely with product, marketing, and sales. As a former Customer Facing Data Scientist at DataRobot, Atalia worked with customers in different industries as a trusted advisor on AI, solved complex data science problems, and helped them unlock business value across the organization.
Whether speaking to customers and partners or presenting at industry events, she helps with advocating the DataRobot story and how to adopt AI/ML across the organization using the DataRobot platform. Some of her speaking sessions on different topics like MLOps, Time Series Forecasting, Sports projects, and use cases from various verticals in industry events like AI Summit NY, AI Summit Silicon Valley, Marketing AI Conference (MAICON), and partners events such as Snowflake Summit, Google Next, masterclasses, joint webinars and more.
Atalia holds a Bachelor of Science in industrial engineering and management and two Masters—MBA and Business Analytics.
Meet Atalia Horenshtien
---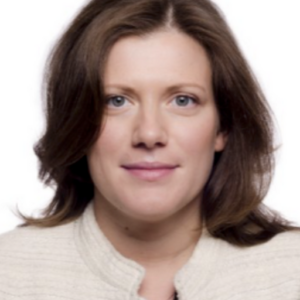 Ksenia Chumachenko is a Senior Director of Alliances and Business Development at DataRobot. She leads Cloud and Technology Alliances global team, helping clients get value from AI through a wider Cloud and Data ecosystem.
Ksenia has more than 20 years of experience delivering technological solutions and developing partner ecosystems across product startups, ISVs, and system integrators. She has passion for taking partnerships to the next level via collaboration, creativity, data-driven approach, and team nurturing with successful experience in establishing partner channel and building teams in pre- and post-IPO data startups.
Ksenia holds an MBA in Global Business and Entrepreneurship from NYU Stern School of Business, and B.S. in Computer Science and Mathematics from NYU Courant. In her free time she spends time in the San Francisco Bay Area with her family; they enjoy hiking, cooking and going to cultural events together.
Meet Ksenia Chumachenko
Subscribe to DataRobot Blog
Thank you
We will contact you shortly
Thank You!
We're almost there! These are the next steps:
Look out for an email from DataRobot with a subject line: Your Subscription Confirmation.
Click the confirmation link to approve your consent.
Done! You have now opted to receive communications about DataRobot's products and services.
Didn't receive the email? Please make sure to check your spam or junk folders.
Close