9 Great Reasons to Join the DataRobot AI Experience Virtual Event Jun 7-8
9 Great Reasons to Join the DataRobot AI Experience Virtual Event Jun 7-8
Join DataRobot and leading organizations June 7 and 8 at DataRobot AI Experience 2022 (AIX), a unique virtual event that will help you rapidly unlock the power of AI for your most strategic business initiatives.
Showcasing the industry's most innovative use of AI, this global event offers you the opportunity to learn from DataRobot data scientists—as well as AI pioneers from retailers like Shiseido Japan Co., Ltd., financial services and healthcare leaders, and the McLaren Formula 1 Team. Through a series of virtual keynotes, technical sessions, and educational resources, learn about innovations for the next decade of AI, helping you deliver projects that generate the most powerful business results while ensuring your AI solutions are enterprise ready—secure, governed, scalable, and trusted.
Join this worldwide event in your time zone, delivered in focused, two-hour time segments over two days, as DataRobot customers, partners, and AI experts share best practices for success in AI today while setting the stage for the next decade of AI innovation.
Your access to DataRobot AIX is free with just a quick registration. Join the virtual event sessions in your local time across Asia-Pacific, EMEA, and the Americas.
We know that delivering AI is a team effort, so we invite you to bring your whole team. DataRobot AIX has purpose-built content for business leads, data scientists, and IT leaders. Whether you're just learning about the power of AI or already in production and planning your long-term AI strategy, DataRobot AIX has something for everyone. Learn how to empower every individual to ask better questions about data, combining human intelligence and artificial intelligence for transformative business outcomes.
Explore nine great reasons to join DataRobot AIX 2022.
1. AI Success Stories from Global Organizations
Across three exciting keynote sessions and 12 technical breakout sessions, discover how today's innovative organizations are using DataRobot solutions.
Learn why global skincare, makeup, and fragrance leader Shiseido Japan Co., Ltd. views AI as a strategic business asset.
Be moved with the realization that trusted AI is improving children's healthcare outcomes at Phoenix Children's.
Understand how the State of West Virginia is saving taxpayers millions of dollars by leveraging human and machine intelligence for more responsible state government spending.
Even more DataRobot customer stories will be unveiled at the virtual event. Join us to learn how AI is already redefining entire industries.
2. Behind-the-Scenes Details from the McLaren Formula 1 Team
Formula 1 is the fastest growing sport in America and has been popular around the world for decades. As a partner of the McLaren Formula 1 Team, DataRobot is excited to share an exclusive view of how McLaren uses machine learning and AI. Learn how the McLaren Formula 1 Team is delivering AI-powered predictions and insights to maximize performance and optimize simulations.
3. New DataRobot AI Platform Product Announcements
Continuously advancing the power of AI, new DataRobot product details will inspire both expert data scientists and forward-looking business leaders. Learn how new DataRobot capabilities and enhancements can help you integrate AI with your business critical services, apps, and workflows, bringing greater intelligence into all of your core business decisions. Join the DataRobot product leadership team for roadmap insights, new product demonstrations, and technology announcements.
4. Ecosystem Partner News and Technical Sessions
Supporting the technology ecosystems that top organizations use today, DataRobot aligns with the platforms, applications, and strategic services most in demand. DataRobot technology, cloud, and services partners like Accenture, BCG, Hexaware, Ernst & Young, and more will share the latest updates to help advance your AI strategy.
5. Data Scientist-Driven Breakout Sessions
With hundreds of data scientists supporting nearly one million projects across a diverse range of customers, DataRobot teams have created all new technical sessions presented by data scientists for data scientists. Dive into AI-powered forecasting, code first AI, aligning to a model risk management framework, and leveraging differentiated geospatial data for location AI. Join data science breakout session tracks to spark ideas for your next AI project.
6. Breakouts for Business Leads
It's more common than ever to see business leaders creating AI projects or working with data scientists for business outcomes. Each AI owner has common interests, like bias mitigation or creating business-ready apps to drive insights. Explore the business leaders breakout session track for insights that you can apply right away.
7. Deep Dives into the DataRobot AI Platform
See the DataRobot AI platform up close. Join the platform breakout session track to see an end-to-end product demo, dive deep into Continuous AI, learn how to create scalable AI projects, and understand how to manage governance and risk.
8. Direct Access to AI Product Experts
Ask DataRobot product teams how to address your latest projects. In a robust virtual expo, visit with experts in data engineering, machine learning, ML Ops, and AI-powered apps. See the latest courses from DataRobot University and learn how to join the DataRobot Community. 
9. Innovation Inspiration for the Next Decade of AI
DataRobot is celebrating 10 years of AI advancements. Celebrate this milestone with a look into the future of AI innovation. An inspiring Day 2 keynote highlights what's included in the next decade of AI solutions—along with a vision for the future of applied AI.
About the author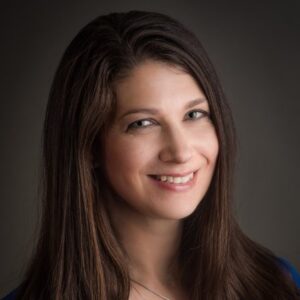 Penny Gralewski is the Senior Director of Product and Portfolio Marketing at DataRobot. With a long career in enterprise technology marketing, she has worked with customers from Fortune® 10 to SMB, plus managed marketing projects with service providers, global systems integrators, and the largest cloud companies in the world. As a data-driven marketer, she appreciates the power of AI to better connect people with useful and valuable insights that help solve business challenges.
Meet Penny Gralewski
Subscribe to DataRobot Blog
Thank you
We will contact you shortly
We're almost there! These are the next steps:
Look out for an email from DataRobot with a subject line: Your Subscription Confirmation.
Click the confirmation link to approve your consent.
Done! You have now opted to receive communications about DataRobot's products and services.
Didn't receive the email? Please make sure to check your spam or junk folders.
Close